In the northeastern corner of Pennsylvania, sits Lackawanna County, a must-visit destination where you can get the best of both city and country life. No matter when you visit, you will find a location with an amazing history, a vibrant arts scene, and a wide variety of delicious ethnic cuisine.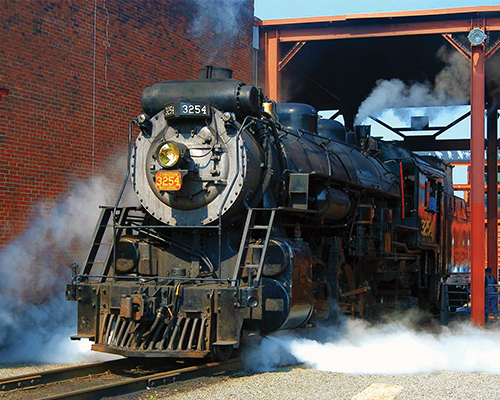 Spring
With verdant valleys and blooming wildflowers, springtime is a welcome sight in Lackawanna County. Experience the beauty of the season by taking in the amazing view from the David Wenzel Treehouse in Scranton's Nay Aug Park or go for a hike, bicycle ride, or walk on the Lackawanna River Heritage Trail.
Spring brings with it the return of baseball season. In Lackawanna County, The SWB RailRiders, Triple A affiliate of the New York Yankees, kicks off their season every April. Don't miss your chance to see tomorrow's Major League All-Stars earn their pinstripes at beautiful PNC Field. You can enjoy the game, take the kids to the bounce house, meet the hilarious mascots, or enjoy their delicious concessions. The RailRiders have fun and entertainment for the whole family.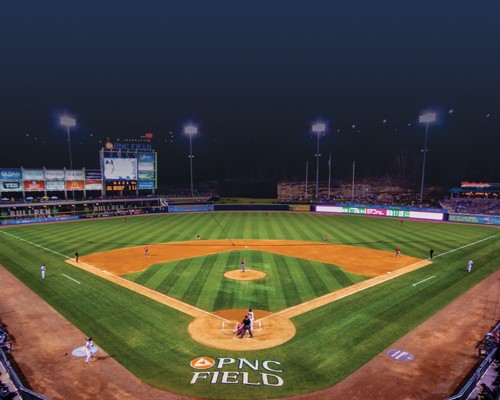 Summer
The sun is shining, the temperatures are hot, and the fun is everywhere during the summer season in Lackawanna County!
Lackawanna State Park is home to the 198-acre Lackawanna Lake along with forested hiking trails, bike paths, lake beaches, fishing areas, camping sites, and picnic areas. Spend the day out in the sun and the night under a clear sky with the stars shining bright overhead.
Speaking of stars, you can see music's biggest stars at the Pavilion at Montage. This venue is host to Live Nation national headline acts and highly anticipated multi-day music festivals.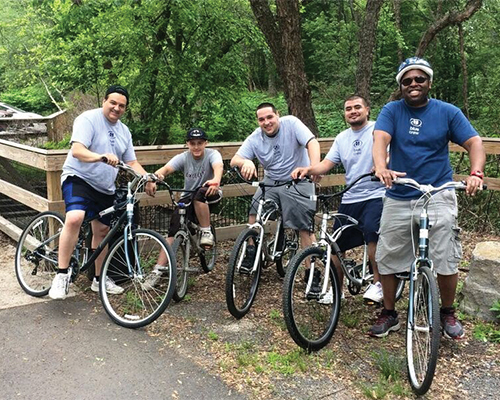 Fall
Life doesn't get more beautiful than autumn in Lackawanna County. The landscape explodes with color as the fall foliage comes into season. Take in the spectacular beauty on a Fall Foliage Train Excursion with Steamtown National Historic Site or on an antique trolley with the Electric City Trolley Museum.
Lakeland Orchard & Cidery offers the perfect fall escape with over 30 apple varieties to pick from, sunflower and zinnia fields, axe throwing, and a cidery. Their sister property, Roba Family Farms also offers family fun with pumpkin patches, the Mega Corn Maze, Hillbilly Pig Races, and so much more!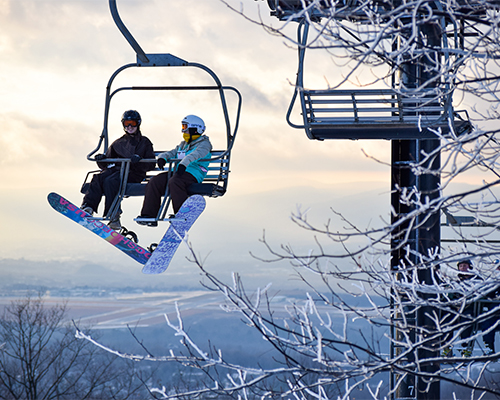 Winter
The weather outside might get frightful, but winter in Lackawanna County is always delightful. Whether you are an outdoorsman, a skier, or a family looking for the perfect Rockwellian holiday experience, we are your ideal winter destination.
With 26 trails, 1,000 vertical feet, 140 acres of black diamond and double black diamond slopes, and picturesque views, skiers and snowboarders of all abilities will find winter adventure at Montage Mountain Resorts. Don't ski? Montage has 10 of the longest and fastest snow tubing lanes in Pennsylvania.
Stay warm indoors with a visit to the Electric City Aquarium & Reptile Den. Get up-close and personal with frogs, snakes alligators, sharks, rays, and more in this 20,000 sq. ft. facility dedicated to education and conservation.
Order a free visitor guide for even more ideas for your family vacation.