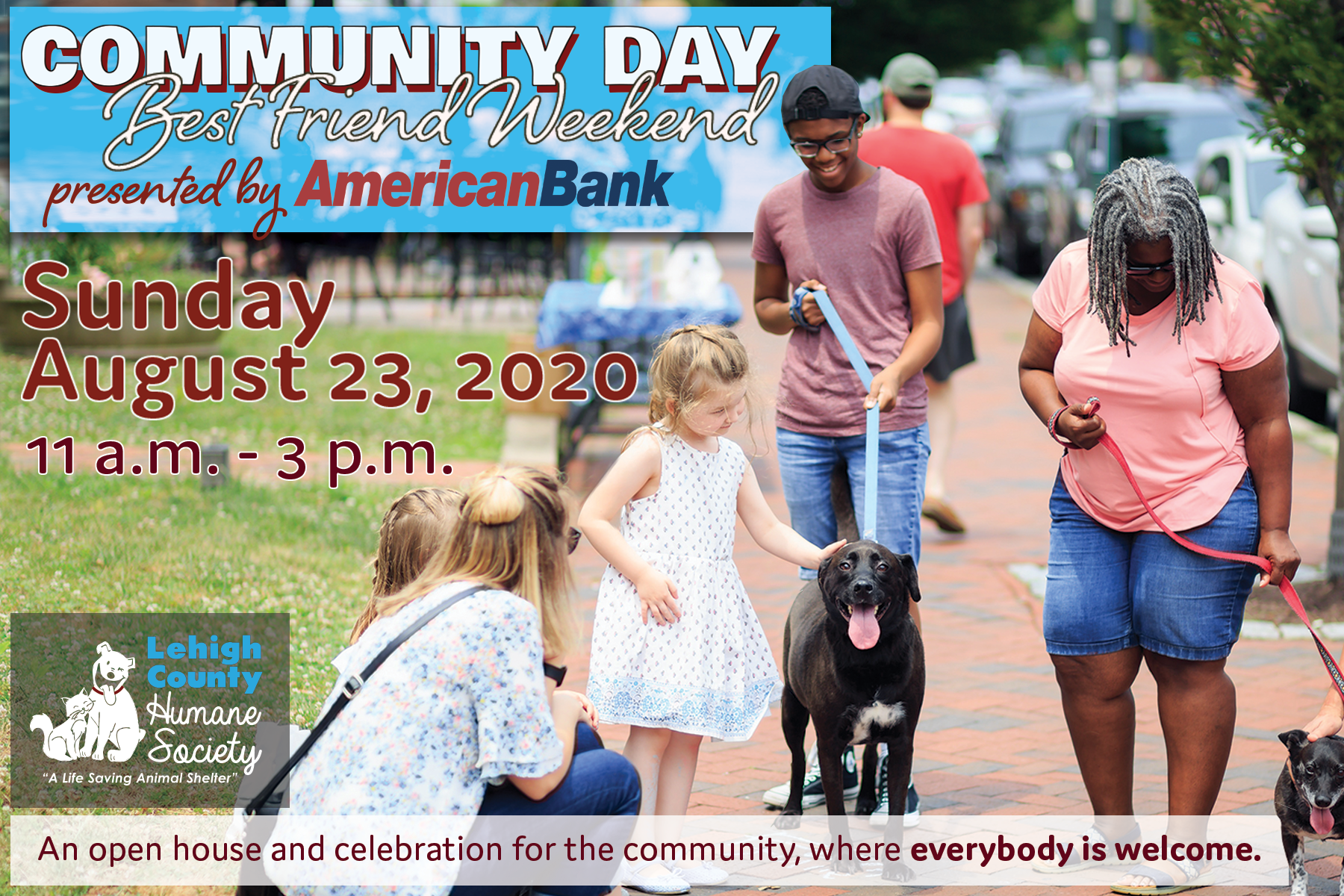 Best Friend Weekend Community Day
Repeats: None
Lehigh County Humane Society
640 Dixon St.
Allentown, Pennsylvania 18103
Region: Lehigh Valley
Hours of operation: 11 a.m. to 3 p.m.

Open House * Arts & Crafts * Water Games * Agility Course * Food & Games * Putting Green * Bean Bag Toss * LCHS Alumni Spend the day meeting our staff and showing your support for LCHS. Learn about the Community Vet Clinic by speaking with Dr. Michael A. Descant and meet Humane Officer Morgan to talk about animal welfare. Enjoy a range of family friendly activities and connect with LCHS Alumni and their adopters. Stay tuned on the LCHS Facebook page and website, lehighhumane.org , for updates about Community Day presented by American Bank!